Search BY VEHICLE TYPE
Find your next vehicle
Customer Reviews
Elijah Clark

10 months ago

We just had our first experience with tecforce automotive buying a beautiful 2011 f150 limited and I couldn't say anything bad if I wanted to. Will went above and beyond to make this deal happen and I couldn't be happier with it. The truck was absolutely spotless and everyone we dealt with was friendly like we'd known them forever. It may be a 3 hour drive but I'll have no problem doing business with them in the future.

TAP Outdoors

11 months ago

I bought a Toyota Tacoma off of them. Great people, great deals. Easy to work with. 10/10 would recommend to a buddy.

Phillip Urtz

11 months ago

Tecforce is an amazing place to buy a truck. Will is super easy to deal with and honest. Him and Ryan both with treat you right. They make the truck buying process extremely easy and make you feel at home. The trucks they have are super clean and very reasonably priced. High quality staff, service and vehicles. Thanks again for treating me right and I look forward to doing business with you guys again for a 3rd time!

Anthony Taylor

a year ago

Friendly and helpful staff. Sorted out some issues with the truck before I purchased it.

Lyndsey Furgeson

a year ago

I drove almost 3 hours to get to this facility. These guys are so awesome easy going and not all in your face like most other dealerships.. I absolutely recommend this place to anyone 100%!

Best experience at a dealership hands down! My boyfriend and I both traded in our vehicles and got into beautiful new (to us) RAM trucks! Will couldn't have made this more easy for us! Highly recommend seeing him!

Had an awesome experience buying my new, pre-owned Chevy Malibu from Ryan. He wasn't pushy, and went above and beyond to make sure I got into a really nice vehicle even though my credit had gone dormant, he got it done. Will definitely buy another vehicle here.

Will and the team were awesome to deal with. Got a Great truck at a great price. Drove from out of town and left the same morning with the vehicle. Every thing went smooth as possible. No annoying sales staff! Highly recommend and will be checking here again before buying next vehicle.

Working with Ryan made buying a car the best experience we have ever had! Super friendly , great prices!! So happy we stopped to check things out. It was a great experience, stop in and look around you just might find what you have been looking for.

Heather Conklyn

a year ago

Ryan just helped me buy my Mini Cooper brought it home today great experience Ryan has so much patience I am a little hard to deal with but he just rolled with it thanks so much to the whole team but most of all thanks Ryan

John Ross

more than a year ago

Ryan Axenfeld made our car buying experience a pleasure. It was nice to work with a no pressure salesman who was very attentive to OUR needs. He was very well informed about everything, from the vehicles to the financing and warranty programs, as well as the servicing. Ryan was a man of his words. He did everything he said that he would do without reminding him. It's refreshing to see this in this day and age. I strongly recommend Ryan and his supporting staff at Tecfource to anyone looking to purchase a vehicle. Thanks again Ryan

James Jacobs

more than a year ago

Ryan & The Crew Really made the car buying experience painless friendly fast honest with respect & dignity. Not like the big dealerships on bridge St. that wouldn't even look @ our 07 Ford explorer Eddie Bauer for a trade...this vehicle for being the 2013 feels drives & has all the bells & whistles as A 2018... Maximum Flash minimum Cash

Brittney Cook

7 months ago

Hands down best customer service I've ever seen. Will went above and beyond to make my dream for a new car a reality! I trusted him and all of his advice he offered to me during my new car experience. I'm forever grateful for the friendly and honest business that is provided to customers at Tecforce Automotive! Thank you Will for my 2017 Dodge Durango!

Brianna Leone

8 months ago

Amazing is an understatement. Needed another vehicle ASAP and I was ready, set, go within 24 hours. Ryan really has the best customer service skills. I truly found out about this dealer on a Facebook ad, I decided to give them a shot, and I was not disappointed. I recommend 110% to anyone looking for a reliable vehicle and looking for the right people to make it happen! No games what so ever. I'm truly happy with the entire experience, can't wait to continue giving this dealer my business. Thank you, Ryan!

Priscilla Anson

8 months ago

Highly recommend they listen and give you the best deal! I'll never go any where else from now on!

Forest Wheelin

9 months ago

Worked with Will and Ryan on my 16 Sierra and I'll say the experience was fantastic. Valued my trades well and worked with me to get me comfortably in my new vehicle

I had a good experience at Tecforce. Low pressure sales. Spent about 1 hour total buying the truck. Including my test drive. Ended up with an excellent interest rate. The truck actually has more features than what was expected. I'm really enjoying the truck. After sale care has been excellent. So far I'd recommend Tecforce to anyone looking to buy a vehicle.

Ethan Conway

7 months ago

Came in around 9am when they first opened and in the same day Will had me in a car and on my way home! HIGHLY recommend them great customer service, very laid back and gave me a great deal and warranty! Made my first car purchasing experience very enjoyable. Will definitely be coming back in the future!

Rebecca Koontz

8 months ago

The mechanics at Tecforce did an amazing job with getting to the root problem of what was going on with my van and why it kept having a cylinder miss fire. They were also extremely patient with dealing with the situation. They also did one hell of a job detailing it from the inside out and I can tell you it was not an easy job! Great customer service as well, always communicating with me on what was going on and did not make a move without talking to me first. My van and my husband's car will be back for future services!
Click to view full testimonial
EXPERIENCE A HIGHER
CAR-BUYING STANDARD
As a pre owned dealer, we subject our vehicles to a rigorous inspection and servicing process that ensures they're ready to move on to their new homes. Quite simply, we stand behind each vehicle we sell, so you know you're buying a reliable, quality car, truck, suv, or van.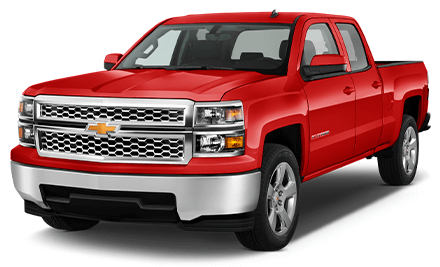 BROWSE OUR ONLINE
INVENTORY AND SPECIALS
We welcome you to stop by our dealership in person to experience our friendly service firsthand, but we understand that you'll probably want to browse our inventory first. That's why we maintain a list of our available models on our website. Search for your preferred make or style and sort by mileage, price, or year. Once you've narrowed down your options, you can review each model's details.
While our inventory varies, we mainly sell trucks. Our top models include the Chevrolet Silverado 1500, 2500, 3500, Ford F150, F250, and F350, Dodge 1500 2500 3500 Ram 1500 2500 3500, Toyota Tundra, and Nissan Titan. Our inventory is always changing, and our business has rapidly expanded, so you can always find a model that meets your needs and budget.
ENJOY GUARANTEED
CREDIT APPROVAL
Depending on your financial circumstances, it can sometimes be difficult to obtain traditional auto financing. At Tecforce Automotive, we offer guaranteed credit approval for all our customers. Even if you've had credit issues or been turned down for a loan in the past, we have access to lenders that won't shy away from offering you the credit you need.
Unlike at some dealerships, you don't have to haggle with one of our sales team to learn whether you can afford a certain model. You have all the information you need to make a decision before stopping by. Since repeat and referral business is important to us, we make the experience as hassle-free as possible.
ASK ABOUT OUR
CUSTOM ACCESSORIES
In addition to offering a broad range of vehicles and guaranteed credit approval, we're also your best source for custom accessories. When you need suspension lifts, wheel and tire packages, or personalization options, contact us first. We'll be able to get you a great deal on custom accessories and parts whenever you need them. At Tecforce Automotive, we want to make car buying simple. That's why we list our prices directly on our website.
See what sets Tecforce Automotive apart from other dealerships. Visit us on State Route 31 today!